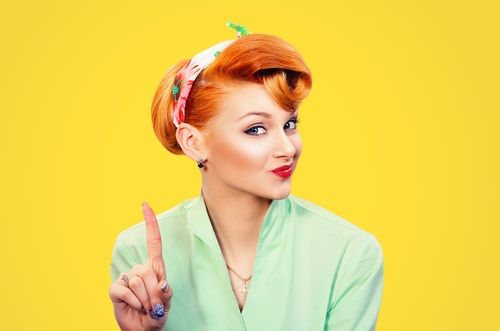 I found myself nodding my head and occasionally shouting "amen" when I read a recent article entitled "7 repair requests buyers should never make." Too often, buyers get caught up in either wanting to make sure they are eking every dollar out of a deal or nitpicking every last detail to move into their version of the perfect home. So, with kudos to the author, I'd like to reiterate and add my two cents to this mantra: Buyers who are unrealistic and stubborn can sink a deal.
Here's why.
For a buyer, the house doesn't have the memories (good or bad) or emotional ties, yet, as it does for the seller. A buyer needs to understand that the seller may feel they have lovingly tended to their home in all aspects and find the repair request an insult. Alternatively, the seller may just want to be done with the whole thing and refuse any request. In these cases, be warned, if you are insistent that the cracks in the cream-colored kitchen tile be fixed, you may find yourself walking in to pink-colored tile replacements. Now what?
As you are creating your "ask" list, important to be specific on the repairs that are important to you. If you hand a laundry list of items to the seller and ask them to choose which items to repair, 9 times out of 10, given the choice between fixing one or two expensive items or 8 little items, the seller will pick the little ones. So, you are left to handle the larger, more costly repairs.
Often times, if there are a lot of little repairs that need to be done, you are better off to ask for a credit to complete the repairs. Just be prepared that most sellers will ask you to back up your request with estimates from reputable vendors.
That said, a seller generally isn't keen on remodeling their home for you, so keep your list to actual items that require repair instead of cosmetic fixes. For example, things like missing smoke detectors and CO sensors are required by the lender and must, by contract, be installed prior to close of escrow according to California law.
There are, however, some seemingly cosmetic fixes that may fall into a must repair category. For example, it's ok to ask for a paint and carpet allowance when there are obvious pet or smoking odors that need to be dealt with.
Other items uncovered during an inspection may fall under general wear-and-tear or non-critical problems. In my experience, in almost every re-sale home, the angle valves under the sinks and toilets are corroded. Unless there is a current leak, a seller is not going to want to replace these valves. As a buyer, you are far better off saving your requests for immediate repairs rather than nitpicking things that might go wrong in the future.
Bottom Line:
Keep your "ask" list short and sweet. Focus on immediate repairs or problems that may require fixing by your lender. Don't let your quest for perfection or making a few more dollars on the deal potentially irritate the seller and put your closing in jeopardy.